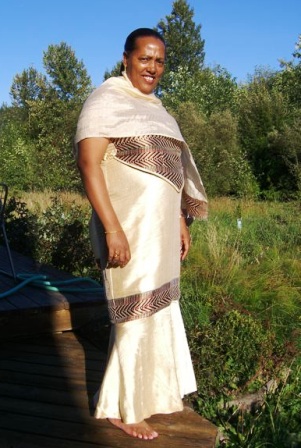 My full first name is Mulunesh but I go by Mulu. I was born and raised in Ambo, Ethiopia, the area for which I've named my restaurant. I began cooking Ethiopian food with my mother when I was five. I have spent my life making, loving and sharing my people's food.
All my life, I had two big dreams – one was to open my own restaurant and several years ago that dream came true! You can find me at my restaurant Ambo Ethiopian Cuisine every day except Sunday, from 11am – 8 pm!
My other dream was to write a cookbook with all my original recipes – and that dream has also now true! My cookbook Ethiopian Feast is full of foolproof recipes so you can cook all traditional Ethiopian food in your kitchen – very easy! My goal is to share Ethiopian foods and traditions with everyone, including to help preserve recipes and traditions for Ethiopians like myself who have emigrated to new countries.